WBC winner and Japan's top hitter named to APBC team, facing Ryu Jung-il-ho, the tallest man at 2 meters 2 centimeters.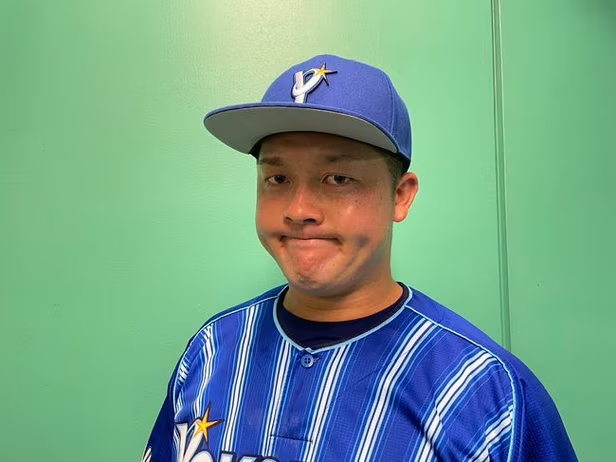 Japan's all-time leading hitter has been named to Team Japan's roster for the upcoming Asian Professional Baseball Championship (APBC) in November.
Japan's APBC roster was announced today, led by national team manager Hirokazu Ibata. Ibata announced the 26-man roster on Thursday, which includes Central League batting champion Shugo Maki (Yokohama).
Maki played in all 143 games this year, batting 29-for-39 with 29 home runs, 103 RBIs and an OPS of .837. He ranked first in the Central League in RBI, 온라인카지노 third in home runs and fourth in slugging.
Maki also represented Japan in the World Baseball Classic in March. He was the only WBC member to make the APBC team. "I think Maki will bat fourth," Ibata said.
The APBC tournament is open to players 24 years old or younger (born after Jan. 1, 1999) or in their third year of eligibility (born after 2021), with up to three wild cards for players 29 years old or younger (born after Jan. 1, 1994).
The three wild cards are catchers Shogo Sakakura (Hiroshima), Kazuto Taguchi (Yakult), and Tatsuya Imai (Seibu). SoftBank was the only one of the 12 Nippon Professional Baseball teams without a representative.
"Aside from three wild cards and one player from the WBC team, we chose players with little international experience," said Ibata. "On the pitching staff, we have fastball pitchers and a good balance of right- and left-handers. On the batting side, I think we had a satisfactory mix of long balls, speed, and defense."
Yomiuri's top prospect, Akihiro Yuto, is the longest player on the roster at 6'2″. Chusei Mannami (25 home runs), who missed out on the Pacific League home run title by one home run, was also selected.
The tournament will be held Nov. 16-18 at the Tokyo Dome in Japan. Four teams – South Korea, Japan, Taiwan, and Australia – will compete.