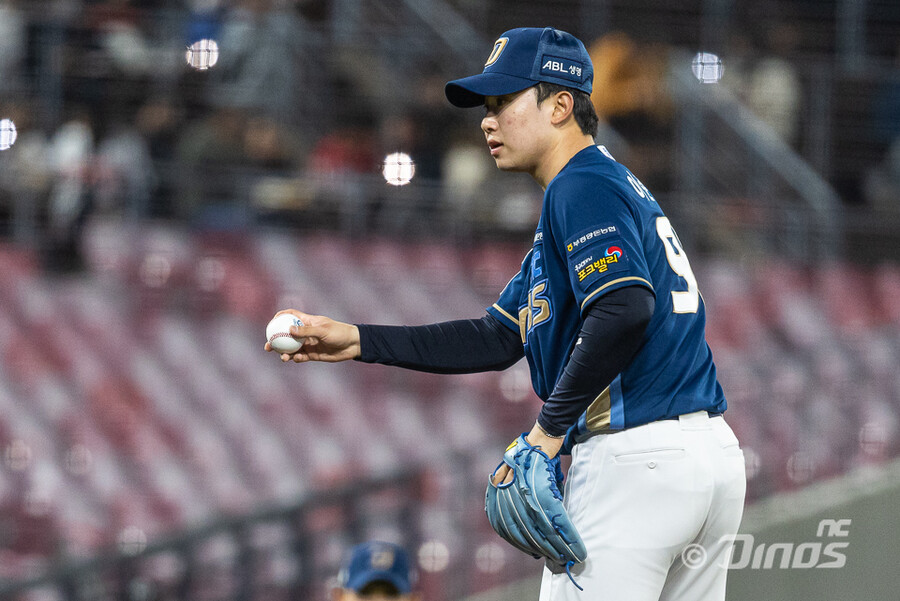 NC's Seo Ho-chul, who started as soon as Kiwoom center fielder Lee Jung-hoo caught a fly ball, flies to the home plate to score the first run.

When Martin's ball fell next to the right fielder, Park Min-woo scored additional points with his fast foot this time.

Kiwoom followed one point with Lee Ji-young's double and Kim Joo-hyung's timely hit in the second inning.

Kim Joo-hyung tied the score with a walk with two outs and a full base in the third inning, and Kim Joon-wan's two-run timely hit that slightly exceeded the shortstop's height turned the game around.

NC chased with Yoon Hyung-joon's hit and Chun Jae-hwan's timely double in the fourth inning, but Kiwoom ran away with consecutive timely hits by Kim Hye-sung and Lee Jung-hoo.

NC caught up with another run in the sixth inning, but Kim Soo-hwan's two-run timely hit, which brought both Kim Hye-sung and Lee Jung-hoo in the eighth inning, sealed the game.

With the final score of 8-4, Kiwoom's victory, NC fell into a four-game losing streak.

<Kim Joon-wan / Kiwoom> "I think many people come and our players get a lot of strength." I'll do my best to finish the first half well."

Kang Min-ho scoops Doosan starter Choi Won-joon's first fastball to draw a two-run arch.

Samsung succeeded in taking the lead with Lee Jae-hyun's timely hit.

Doosan's counterattack began in the seventh inning.

Starting with Yang Eui-ji's double, the batters eventually tied the score with Yang Seok-hwan's hit, Hong Sung-ho's double, and Kim Jae-ho's hit again.

It was Doosan that showed more of its endurance in the overtime game.

Doosan won 5-3 against Samsung as Kim Jae-hwan fired a walk-off two-run shot against Oh Seung-hwan, who took the mound in the ninth inning.

Doosan manager Lee Seung-yeop, who used to wear Samsung's uniform and hit hard in Pohang in the past, laughed once again.