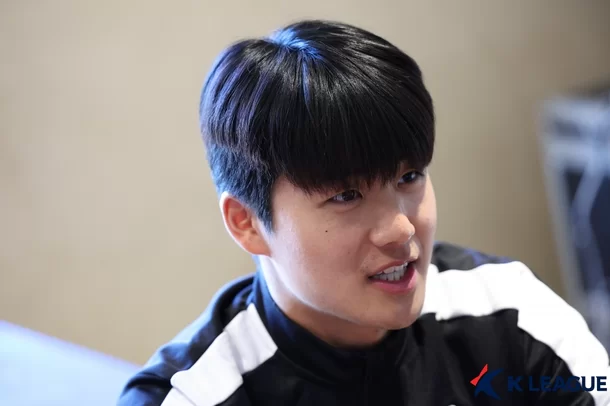 Seol Young-woo (Ulsan Hyundai), the only player between Team K League and Atletico Madrid to play the full 90 minutes, didn't mind the long wait to receive his idol Antoine Griezmann jersey.
Team K League pulled off a thrilling come-from-behind 3-2 victory over Atletico Madrid (ATM) in the Coupang Play Series friendly at the Seoul World Cup Stadium at 8 p.m. on Sunday. Back-to-back goals from Palocevic (FC Seoul) and Lee Sun-min (Gwangju FC) in the second half created drama.
While he wasn't the star of the show, we can't forget about Seol Young-woo's dedication, who played the full 90 minutes for both teams. He filled the defensive void left by Timo's (Gwangju FC) departure due to the COVID-19 virus.
In his post-match interview, Seol recalled the difficult 토토 moments before the victory. He said, "It was the hardest in my professional life. The speed of the counterattack was the same as in the game. His individual skills are good. There's no way I can stop him," he said.
He continued, "It's a good experience. I wanted to win, too. I don't really think about the odds. It's an unforgettable memory."
Seol's biggest win of the day was exchanging jerseys with his idol Griezmann. He was very proactive to get his jersey.
He said, "I tried to keep an eye on Griezmann, but everyone looked like Griezmann. "I tried to keep an eye on him, but it was all Griezmann," he says, "but after the game I asked for a jersey swap. I waited for 20 minutes, but I waited because it was Griezmann. I had already talked to them and they gave in," he said.